I needed art for my walls, so I drew from my art & design background to make my own. Friends/family began asking about it, and the Kara Suhey Print Shop was born.
SHOP ALL PRINTS
Testimonials
Absolutely love it. Shipping was quick and the framing of the piece was done impeccably.

Steven P.
This looks so fantastic! Even better in person! It'll hang right where you walk in.

N.W.
We LOVE it! Can't wait to hang it up. And my husband loves the postcard you included so much that he put it on our fridge lol.

Abby M.
Thanks so much for the updates! We just hung it up and we LOVE it!!!

M.W.
We have received multiple pcs from the artist. They are all fantastic. They really create a specific vibe in the house. Quick shipping and high quality unique prints.

Noah L.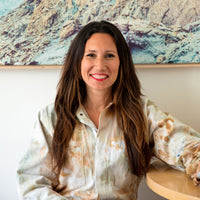 Thanks for stopping by!
Please reach out to me if you have any questions! I'm happy to work with you to select the best piece for your space. Custom sizing and additional framing options from what you see listed are also available.
Contact Me